ISO9001 standard is a generic quality management system, which aims to require organizations to establish a complete set of quality management systems, allowing the organization to focus on the quality of the products or services and satisfy customers' needs. In order to obtain the certification, an organization must ensure its products and services can continuously satisfy the needs of customers and are applicable to laws and regulations, demonstrating its compliance with specified quality management system requirements.
Chun Hing obtained the ISO9001 quality management system certification, which is another important milestone of product quality and customer satisfaction. In the future, we will continue focusing on the product quality and improving our services, aiming to provide better products and customer services.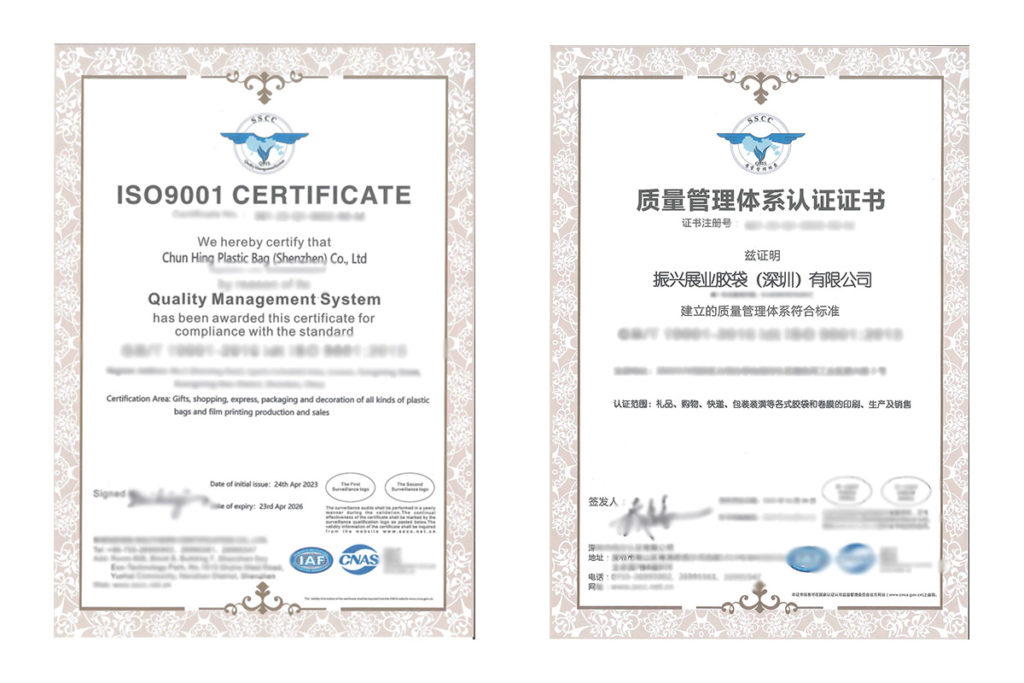 We believed that our organization could achieve an even better result through greater efforts and more innovations. We look forward to contributing a greater value for our customers and the society.