As a customer, shopping bag is convenient for shopping; as a merchants, providing shopping bag can help promote the brand. Using an eye-catching shopping is not only establish the brand image, also useful for the promotion. Printing the own logo on the shopping bag can establish a deeper impression to that brand.
Providing comfortable shopping experience for customer
For merchants, the shopping experience of customers is very important. The true purpose of shopping bags is helping the customers to carry their products back home. However, if we only focus on the appearance but not the quality, the shopping bag is useless. Providing customers with tough plastic bags and sturdy paper bags is also one of the steps to establish the brand image.
Establish Brand Image
Firm and high-quality shopping bag can not only satisfy customers' need, but also can be used for free promotion. You probably have seen these shopping bags before.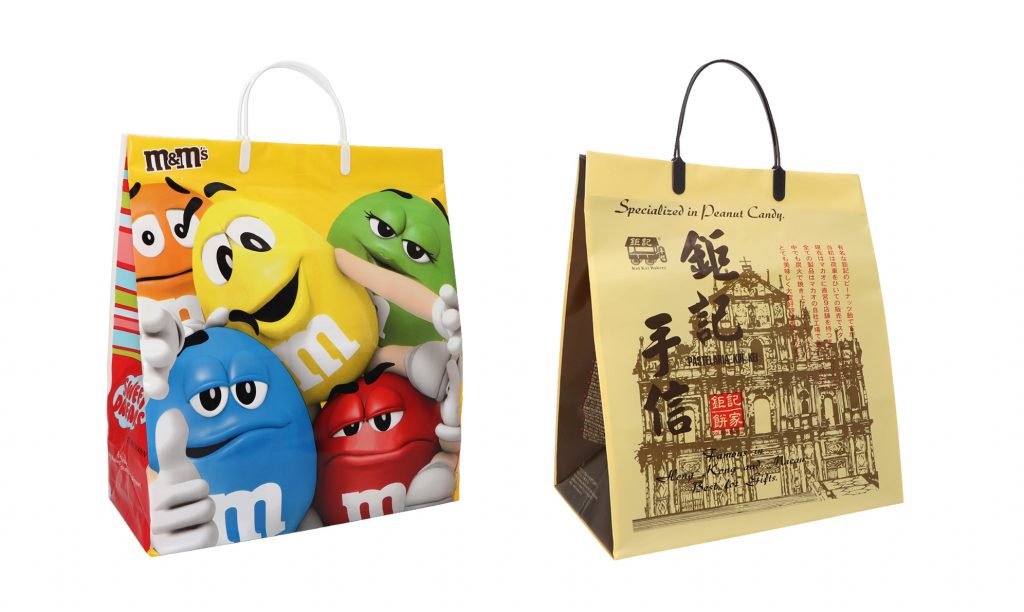 There are the brand's representative colors, trademarks, and even mascots printed on the shopping bag. When people see the shopping bag, they will immediately think of the corresponding brand. Whether it is a simple or complicated design, we can provide different colors of printing in response to customer requirements. When you travel to Macau, you will see most of the travelers are holding Koi Kei Bakery shopping bags. Not only regarding with its beautiful design, but also because of the material of their shopping bag. Their shopping bags use plastic clip handle, which makes the load capacity higher than other bags. Even if travelers buy items from other stores, they will choose to put them in a shopping bag with a higher carrying capacity. It is not only increasing the exposure rate of your own brand, but also reduce the exposure rate of your opponents, creating the illusion that every passenger will only visit your store.
Attract customers' attention and improve the effectiveness of publicity
There are different shopping bags on the market. If you want to stand out among them, it is important to have an eye-catching shopping bags with your own brand products, which can be used for promotional purposes.
For example, there is a dumbbell printed on this plastic bag. When the customer is carrying the plastic bag, it looks like he is holding a dumbbell. Others will know that this shop sells fitness equipment and other goods when he sees this shopping bags.
Apart from merchants, other service organizations can also use plastic bags to promote the brands. For example, foreign voluntary organizations print blood packets on plastic bags to promote the message of donating blood.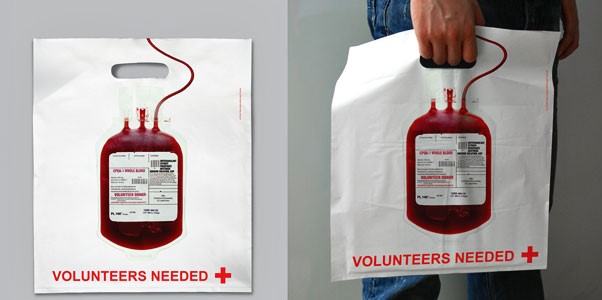 If you would like to build a good brand image for your own brand, you are welcome to contact us to order a shopping bag suitable for your own brand.