Which type of bag are more environmentally friendly, plastic bag or paper bag? Some people believed that there will be many wasting or encouraging deforestation during the process. But in fact, in the market, there are lots of paper bags that are mainly made of environmentally friendly material.
In the previous article, we have explained the FSC paper packaging. This time we will introduce recycled paper bag and degradable paper bag. Apart of environmentally friendly, the processes will also make good use of the wasted material.
Recycled Paper Bag
The raw material of recycled paper is wasted paper, which will be shredded in the factory after recycling the used paper. After that, the factory will use decolorizing pulping, which can make the recycled papers lose their original printing. After many processes, recycled paper bags are made.
Furthermore, since the factory usually used wasted paper as the raw material and no chemicals such as brighteners or fluorescein will be added due to environmental protection considerations. These also explain why recycled paper bags are brown, and each batch of bags has a slight color deviation.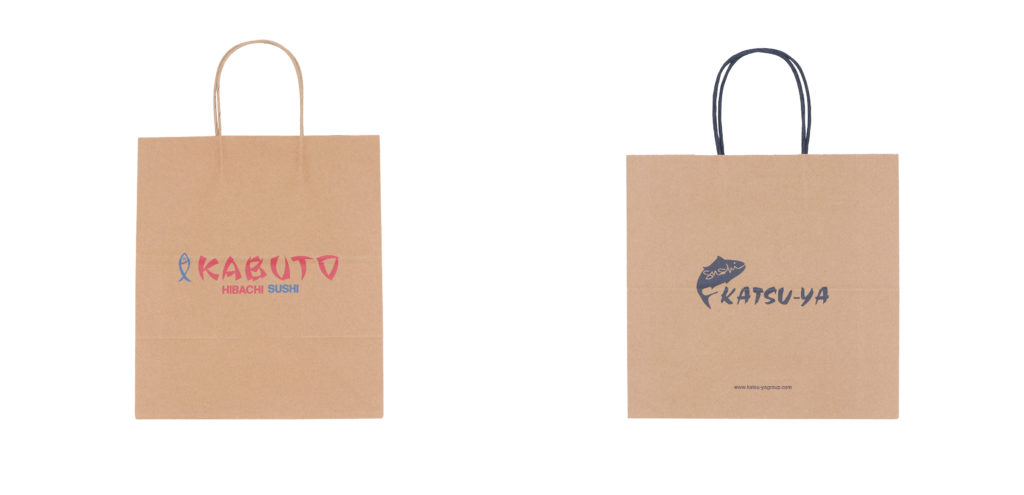 Degradable Paper
Plastic bags can be degradable, paper bags as well. The material used in the recycled paper is recycled pulp paper, and the degradation rate of recycled paper will be faster than regular paper. The recycled paper is decomposed by microorganisms. Compared with ordinary paper, recycled paper has less impact on the environment.
Laminated Paper Bag
General paper bags can be decomposed. However, some paper bag cannot. If the paper bag is covered by a layer of laminating, it cannot be recycled and difficult to decompose. Lamination means adding a waterproof plastic layer on the paper, which is mostly used for food packaging or shopping bags. Therefore, to support environmental protection, you will find that most of the international brands in the market choose pure paper bags or pure plastic bags, which are convenient for reuse, recycling, decomposition, etc.
Using recycled paper or decomposable paper will not affect the quality of the paper bag and also reduce the damage to the environment. If you are interested in using environmentally friendly bags to represent your company, you are welcome to contact us to customize your recycled and degradable plastic or paper bags.